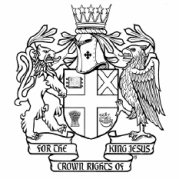 Founded in 1980, in Lakeland Florida, Whitefield College offers Associate and Bachelor of Arts degree programs in Bible, Education, Philosophy, and Interdisciplinary Studies.
When distance education was frowned upon, or considered to offer a less than effective education, Whitefield offered its students the opportunity to work towards their AA or BA in the privacy and comfort of their own home, or while deployed while serving in our military. Our graduates and former students who have gone on to other colleges will testify to the high academic standards, and the convenience of working on their own schedule, rather than being tied into a fixed college structure.
We are a distinctly Christian college, with each program based on a Bible curriculum that seeks to prepare our graduates with a real-world, relevant understanding of their faith. We teach the doctrines of the Reformation, believing that Gods sovereign will governs all of mankind, and that all of history is the working out of His eternal plan.
Whitefield College offers Christ-centered, home-study programs for students seeking an alternative to the usual college experience. Our courses are specially geared for graduates who intend to teach their own children at home, teach in a Christian school, or prepare for other Christian vocations such as Pastor, Elder, Deacon, counselor etc.
A Whitefield Associate or Bachelor degree is also an excellent preparation for those intending to go on to other professional studies. Our degree programs will prepare you to apply the Christian faith to all aspects of life, to defend your faith, and teach it to others. CLICK HERE to learn more…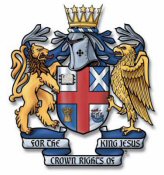 Whitefield Theological Seminary derives its name from the eighteenth-century revivalist, George Whitefield. Rev. Whitefield was a man of compassion, dedicated to the preaching of the Gospel. Reformed in his theology, he was one of the major influences of the eighteenth century, both in the British Isles and in the Great Awakening in colonial America. He traveled throughout England, Ireland, Wales, Scotland, and America to proclaim the Gospel of Jesus Christ. Several orphanages started under his oversight, and his special ministry for children was evidenced as he saved his income to bring Christian schoolteachers to the southern colonies. His great desire to establish a theological seminary in the South was never realized in his lifetime.
Fulfilling Whitefield's vision, this Seminary is dedicated to training men for the ministry; men of compassion who desire to proclaim our crucified and risen Lord and King. We desire to train ministers with a vision for reformation, i.e., making the nations Christ's disciples (Matthew 28:19).
Whitefield Theological Seminary (WTS) was developed during a six-year period of research in the field of higher education. Various academic and practical programs were evaluated, resulting in the founding of Whitefield Theological Seminary in 1980. Whitefield began as a Graduate School of Theology, with both traditional and modular perspectives in learning. Soon, video, DVD and audio programming technologies were implemented, making it possible to develop advanced educational degree programs in a variety of new fields and allowing a better educational delivery method for distance learning. The Seminary added Graduate Schools of Education, Counseling and Church-State, and is developing new graduate schools in areas of missions, and philosophy.
WTS is totally supported by tuition and gifts from churches and friends of the Seminary. We do not accept government benefits or programs of assistance in the area of student education or operations. WTS exists and functions under the protection of the First Amendment of the Constitution of the United States of America. All degree programs are designed for use in conjunction with church-related ministries. As a church-sponsored institution, WTS strives to maintain its independent educational status, free from both governmental interference and entanglement. CLICK HERE to learn more…
Whitefield Seminary Graduate Degree in Puritan History and Theology (Click to enlarge)