Did All Mankind Fall in Adam's First Sin? by Edward Fisher
Covenant Theology - God's Master Plan to Give His Son Jesus Christ a Bride
Today, many Christians are turning back to the puritans to, "walk in the old paths," of God's word, and to continue to proclaim old truth that glorifies Jesus Christ. There is no new theology. In our electronic age, more and more people are looking to add electronic books (ePubs, mobi and PDF formats) to their library – books from the Reformers and Puritans – in order to become a "digital puritan" themselves. Take a moment to visit Puritan Publications (click the banner below) to find the biggest selection of rare puritan works updated in modern English in both print form and in multiple electronic forms. There are new books published every month. All proceeds go to support A Puritan's Mind.
Check out these books on Covenant Theology.

When dealing with Covenant Theology "simple" is a good thing. After the Bible, this work is the FIRST that you should read, or one that you should introduce to a friend if they are struggling with covenant concepts.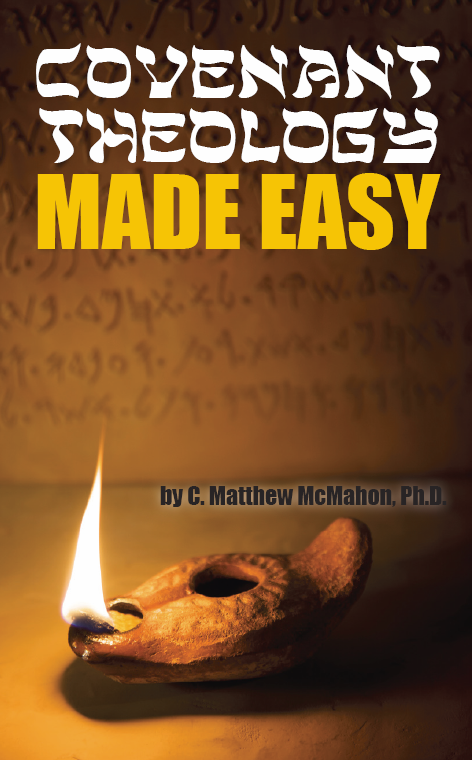 When dealing with Covenant Theology, making doctrine easy to under is important. This work is a great follow up to the "Simple Overview of Covenant theology" book.
There is no better succinct, concise, precise and exegetically irrefutable work on infant baptism than Harrison's work. It is not just about baptism – it's about infant inclusion in the covenant of grace. It's about church membership.
The Puritans made many posters, even in their day, to aid church members in understanding Scriptural truth. I created this new poster to cover the Covenant of Redemption, Covenant of Works and Covenant of Grace.